Our Founder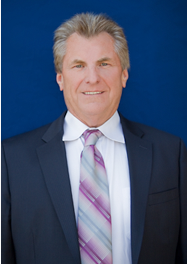 Bob Briley's career in the industry began in 1972 when he started working for Hi-Shear Corporation (LISI CORP) setting up their coating process. He ran the process coating department and worked on the development of Hi-Kote I per BMS 10-85 & NAS 4006, and Hi-Kote II per MIL-L-46010.
Six years later, Briley moved to coating company Kal-Gard Corporation (Metal Improvement Corporation) to set up their fastener coating facility. He developed coatings for Kal-Gard to apply on fasteners per BMS 10-85 Kal-Gard 2242 and for Airbus Kal-Gard 2245. These coatings are still in use today.
In 1992, Briley founded Innovative Coatings Technology Corporation and has spent the last 20 years developing coatings for the world aerospace industry and is currently developing new coatings for composite Boeing and Airbus parts.
Briley is a member of SAE E-25, General Standards for Aerospace and Jet Propulsion Systems; SAE G-3, Aerospace Couplings, Fittings, Hose and Tubing Assemblies Committee; National Aerospace Standards Committee (NASC); and (REACH) European Community Regulations on Chemicals and their safe use.